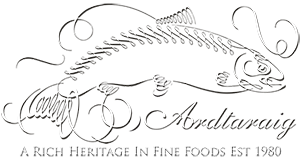 Ardtaraig specialise in providing high-quality Scottish smoked salmon to their customers. Due to the nature of their products, the business sees a large increase in demand and sales in the build-up the Christmas.
How to effectively target the increased search traffic around relevant keywords during the holidays whilst managing budgets to maximise ROI and drive revenue.
Teclan provided daily ad account checks with regular feedback to the client to discuss stock levels and performance. New seasonal keywords added to capture the relevant audience. Budget and bid management took place every day. New ad account extensions created specifically for Christmas.
ROI grew from 785% in October to 1245% in November and 1599% in December. Revenue times by over 6 between October and December, with December being a record month on the books by £6000.