We'll Create & Showcase Your Brand
As a full service marketing and design agency, we have found the sweet spot between branding and technology to help you connect with your people in our ever-changing world. We're united by a tireless curiosity and a respect for all things inspired. Together we brand, build and develop campaign stories in an innovative way that sets you apart from the crowd. We see angles, opportunities and tiny tweaks that will make a big difference across all your marketing channels.
Insight, strategy and storytelling for every kind of brand, we get impactful ideas into your people's heads and hearts.
During the initial consultation phase, our design team will work with you to understand the depth, breadth, and scope of your project. Depending on the nature of your project you may be asked to complete a questionnaire tailored towards the service(s) you have commissioned or are requesting an estimate on. These questionnaires are designed to help us better understand your company and its' specific needs.
Now comes the fun part!
During the inspiration phase our team works to develop an overall mood or theme for your project and creates an inspiration board that consists of an array of font styles, colour schemes, fabric swatches, layouts, magazine cuts outs, and anything else that inspires us when it comes to your project.
During the collaboration phase our inspiration begins to take on a life of its own – being shaped and molded into the fine piece of art that will become your project. Our team will work to create a set of design mock ups or rough sketches that will serve as a proverbial jumping off point for your project. Theses mock ups or sketches will be provided to you for review and feedback. Based on your feedback we'll work with you to complete revisions needed, if any, to ensure the final result is exactly what you are looking for.
During the construction phase our team works diligently to turn your finalized mock ups and sketches into its' final output form whatever it may be from a fully functional eCommerce web site to a print ready magazine ad or email marketing template.
At this stage in your project, we're ready to implement our work. Implementation covers a wide array of activities from simple artwork delivery via our project management system to the launching of your website, Facebook fan page, or Mailchimp template installation. The implementation activities specific to your project can be found in the project agreement and/or in your invoice or estimate details.
The advantages of using teclan to design your brand
It stands to reason that a close-knit team of talented professionals will have greater synergistic strength than a "go it alone" individual. When choosing to work with an agency you're effectively hiring an entire team of people who bring to the table a wide range of skills, very often supported by decades of combined experience. When it comes to creative expertise, there's definitely strength in numbers.
It's a fact – we're not all blessed with extraordinary creativity. Not only does a design agency attract some of the most creative people there are, it provides the perfect platform for them to interact, collaborate and bounce ideas off each other. Seriously, when these people get their heads together, sparks of inspiration fly and creative juices really flow! First-class creative ideas lead to bigger, better and faster results. For us, great design is about great business.
Of course, cost efficiency runs arm in arm with time efficiency. Before deciding to handle your own design work or hiring another member of staff to do it for you, consider the cost implications carefully. If you're a business owner it's difficult to put a price on the benefit of being freed up to work on your business rather than in it. And bear in mind that with a design agency you'll often be able to hire a whole team of experts for less than the cost of one full time employee. With retainer based agreements offering further budgeting and cash flow benefits, hiring an agency is often a no-brainer.
Consider this for a minute. Few of us would attempt to service our own car, so what do we do instead? We pay a professional to do it for us. Why's that? It's probably not that we're incapable of learning the skills and obtaining the necessary qualifications to service our own vehicle, but it's just not worth us investing the time to do so! Put simply, it's not what we want to be focusing on so we leave it to the professionals. So why should design work (which supports your marketing efforts which in turn helps to achieve your business goals) be any different? We recommend that you leave it to the professionals and free yourself up to focus on your priorities.
A well-run design agency will have systems and processes in place to ensure that projects run smoothly and are completed on time and within budget. Downtime is another important consideration. An agency doesn't take time off – they're available to help you five days a week, (just about) every week of the year. In a nut shell, more people = more creativity, more flexibility, more capacity and more capability. What's not to like
So there we have it – lots of great reasons to seriously consider working with a design agency. Admittedly, we're biased but we hope you'll find this article helpful in your decision making process.
Recent design success stories

Shopify Website Design & Development Brodie Countryfare Shopify Ecommerce Website development teclan seamlessly integrated Shopify with Brodie Countryfare's comprehensive epos system, providing a cohesive online
Read More »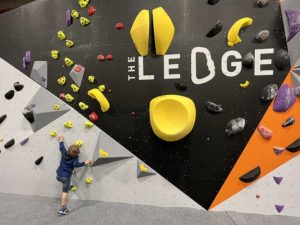 WordPress Website Design & Development The Ledge Climbing Gym WordPress Website Design & Booking Integration teclan took on the exciting challenge of building a captivating
Read More »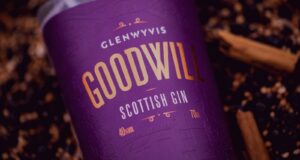 WordPress Ecommerce Website Design & Development GlenWyvis Distillery Responsive WordPress Website Design teclan successfully developed a captivating ecommerce website using WordPress and Elementor for GlenWyvis
Read More »