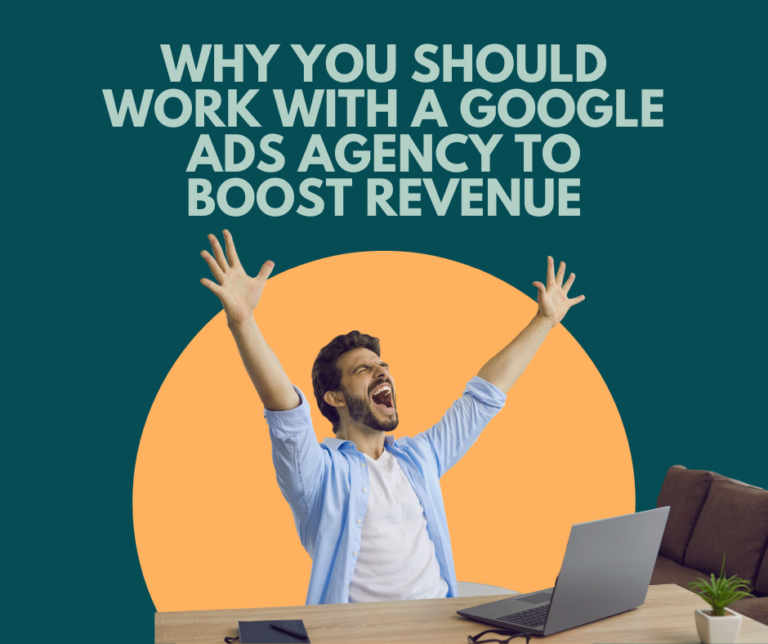 In the ever-evolving landscape of digital marketing, Google Ads reigns supreme as an efficient strategy to boost your business's online presence. While setting up Google Ads may seem simple on the surface, there's more to it than meets the eye. From creating campaign goals, optimising keywords, managing a budget, and regularly reviewing campaigns for optimal returns, there is a lot of upkeep required for a successful Google Ads campaign. That's where a specialist Google Ads agency, such as teclan – a leading PPC agency based in Inverness and Manchester- can truly add value.
Driving Revenue and Leads With Google Ads
The primary benefits of using a Google Ads agency are increased revenue and lead generation. By placing your ads in front of the right audience, at the right time, and in the right place, Google Ads can dramatically increase your business's visibility. This in turn generates more leads and drives more traffic to your website.
An experienced PPC agency can optimise your campaigns for higher conversion rates, not just click-through rates. Agencies can employ advanced techniques such as remarketing and demographic targeting to ensure that your ads are reaching the right people – those most likely to convert into paying customers. This focus on conversions rather than just clicks, significantly boosts your return on investment, translating into higher revenue for your business.
Embracing the Future: Google Analytics 4 and Performance Max
To maintain success across paid advertising efforts, it is imperative that you stay abreast of new trends. This can be time consuming as the PPC landscape is constantly evolving; that's where a trusted agency comes in. More often than not, reputable Google Ads agencies will be up to date with changes and be proficient with new innovative tools such as Google Analytics 4 and Performance Max campaigns.
Performance Max campaigns, the latest offering from Google Ads, consolidate all Google's inventory into one campaign. This streamlines your advertising efforts across multiple channels, delivering highly effective and efficient campaigns. Our experts are skilled in harnessing the power of this tool to maximise your business's online visibility.
Google Analytics 4, meanwhile, provides richer insights into your customers' journey, enabling more personalised engagement. Our team is well-versed in leveraging these insights to tailor your campaigns to your audience's behaviour, driving better engagement and higher conversions.
Tailor-Made Strategies With a Trusted PPC Agency
When you work with a trusted Google Ads agency, you get strategies tailored to your unique needs and market. A blanket approach may work for a while, but for sustained success, a more personalised strategy is essential. A local agency in particular understands your business environment, the local consumer behaviour and market dynamics. This expertise is vital in creating a Google Ads campaign that resonates with your target audience and drives maximum return on investment.
A successful strategy will include open communication between the agency and the client in order to understand goals, and current campaign performance. A reputable PPC agency will work with you to ensure campaigns focus on your particular goals and make optimisations based on actual data.
Choosing a Google Ads Agency: Expertise Matters
Google Ads is a dynamic and complex tool. One that requires deep understanding and continued learning. Using a specialist Google Ads agency can give your business a significant edge. Agency experts possess knowledge beyond the basics, helping you navigate Google's constant algorithm updates and ensuring your ads stay ahead of the curve.
As a Google Partner, teclan brings to the table a team of certified experts adept at handling the intricacies of Google Ads. Google's frequent algorithm updates demand constant learning and adaptation, areas in which our experts excel. Our team stays ahead of the game, equipped with the latest knowledge about all Google Ads features and strategies. We use our understanding of Google's complex algorithms and analytical tools to optimise your return on investment. We tackle comprehensive keyword research, create compelling ad copy, and monitor your ads' performance – leaving you to concentrate on the core of your business.
Are You Looking for a Trusted PPC Agency in the UK?
A leading Google Ads agency, teclan boasts an expert team ready to help your business reap the benefits of Google Ads. As a PPC agency in Inverness with clients across the UK, Europe, and locally, we are uniquely positioned to understand your business and develop a winning strategy.
Our commitment to staying up-to-date with the latest Google Ads developments, coupled with our local market expertise, sets us apart. We are dedicated to maximising your ad spend, generating high-quality leads, and driving revenue for your business.
So, if you're ready to take your business to the next level with Google Ads, reach out to us at teclan, your trusted PPC Agency in Inverness. We're eager to partner with you on your journey to online success.